Commercial & Residential HVAC Specialists for New Construction
Whether you're adding on or building a new home or office building, you need to carefully consider the heating and cooling system. Proper design will ensure that all spaces receive adequate heated or cooled air – without having spots that are too warm or cold.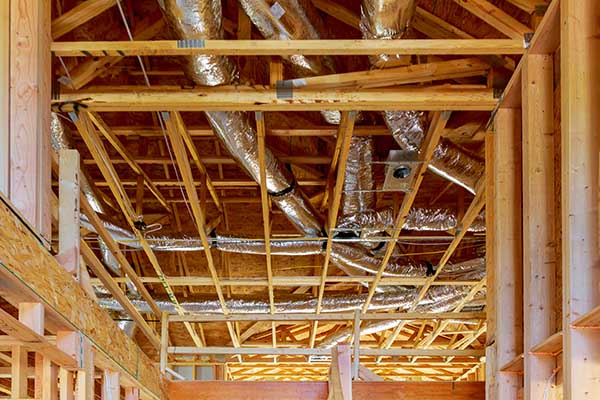 You also need to take into account how your commercial or residential HVAC system will impact the interior spaces, both in terms of health and comfort. Other factors that could affect your system include your budget, energy efficiency goals and monthly costs.
At Gold River Mechanical, Inc., we know the importance of proper HVAC system design and installation for new construction. We will work hard to ensure satisfaction from the first free consultation down to the final system check.
Your Choices
If you're building a new home, you have several options for HVAC systems. These include the following:
Standard air conditioners & furnaces. A HVAC system will require careful planning of the location of the units and fan coils, as well as ducts throughout the home. These systems use forced air to warm or cool the entire home.
Heat pumps. Heat pumps typically use heat from the ground, which stays warm all year long, to regulate the temperature in your home. They are easy to install and more energy-efficient than furnaces and air conditioners.
Ductless systems. An alternative to the standard HVAC system, a ductless system allows you to heat or cool specific areas of your home. As the name suggests, there are no ducts, which is why they tend to be more energy-efficient than their ducted counterparts.
Schedule a Free Estimate Today
Gold River Mechanical is ready to work closely with your building contractor to make sure that you get the proper HVAC system for your home or building. We offer free estimates. To schedule one, call us at (916) 652-6105 or fill out our online form.