Installation & Maintenance of Ductless Split Systems
Ductless split systems or mini-split air conditioners (mini-splits) can be used as an alternative to standard commercial or residential HVAC systems. They are especially beneficial for home additions or areas that need their own cooling system. Since mini-splits don't require ductwork like traditional air conditioners or furnaces, they can be added nearly anywhere.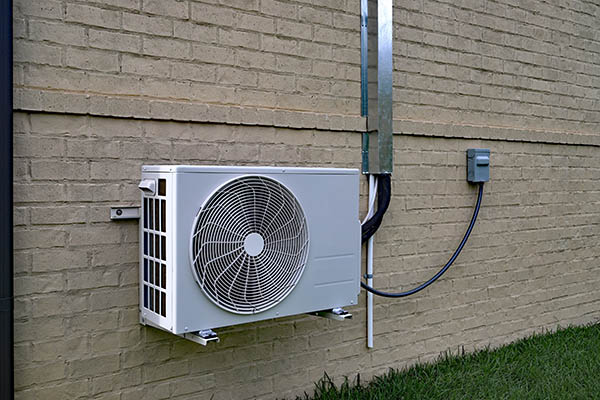 The pros at Gold River Mechanical are experts at installing these systems. If you're curious how they work or want to know the pros and cons, our team will gladly answer any questions that you may have.
About Ductless Systems
Similar to standard air conditioning units, a mini-split is made up of two components: a compressor or condenser that is located outside the building or home, and an indoor unit. These two sections are linked via a conduit. These simple components make these systems extremely easy to install – and they can be installed nearly anywhere. They can be hung from the ceiling or a wall, and there are even floor-standing models.
While similar to window units, mini-splits don't require an operable window for installation. You only need a small hole in the wall. Because they are also designed for heating or cooling certain areas or rooms, this makes them extremely energy-efficient since you're only focusing on the spaces that you're in – with each space having its own thermostat. You won't need to waste money heating or cooling rooms that you are not occupying.
While there is a larger upfront expense with these units, the long-term cost savings offset the initial price.
Talk to Us Today
Find out if a mini-split is right for your home or addition. Talk to the pros at Gold River Mechanical to learn more about this and many other HVAC solutions. Schedule a free estimate by calling (916) 652-6105 or by filling out our online form.